Ciarra HOOD TO GO Aluminum Grease Filter Replacement AL125125-OW (1PC)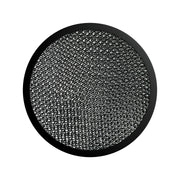 Removes smells during cooking.
Essential for recirculating cooker hoods.
Compatible with HOOD TO GO
Standard Shipping - Free For All Orders
10-15 Business Days
Express Shipping - Extra $17.99 For Orders
5-10 Business Days
SKU Number: AL125125-OW
Material: aluminum
Compatible with HOOD TO GO
Why you need aluminum filters?
The aluminum grease filter extracts grease particles from steam caused by cooking, reducing the strength, of lingering odors and preventing a yellow sticky film from developing on kitchen surfaces.
It's also easily removable for cleaning and dishwasher-safe.
Instructions
Open the filter holder of the HOOD TO GO.
Take off the old aluminum grease filter and put on the new aluminum grease filter.
Close the filter holder.