Ciarra HOOD TO GO Portable Mini Desktop Range Hood Shadow Noir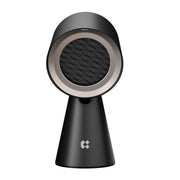 Powerful: 2m³/Min strong suction power with DC motor, perfect solution to the problem of exhaust fumes at home hot pot BBQ.
Portable: Small, light and convenient and takes up no space. In mini size can cook with it whenever and wherever.
Affordable: No technical installation is required, and it can be used immediately after power on, saving additional costs.
Easy to operate and clean: One-button start, 2 speed settings to meet your needs. Simply wipe with a clean rag to keep stains away.
Effective filtration: With 3 layers different filters that highly filter fumes and odors. Filters are easy to clean and dishwasher-safe.
Multi-purpose: Really suitable for family reunion, friends gathering, you can enjoy the outdoor fun at home. Also can be given as a gift to friends, will certainly bring a surprise.
Power supply: plugged in, with power adapter

⚠️

Attention⚠️: HOOD TO GO is recommended for use with cooking appliances (eg. induction cooker, electric grill, electric heating cooker, etc, and can not be used for open flame cooking. The air inlet should be as close as possible to the cooking surface of other appliances (no more than 10cm away) to improve the efficiency of the extraction rate.
Warranty: 24 months
Standard Shipping - Free For All Orders
10-15 Business Days
Express Shipping - Extra $17.99 For Orders
5-10 Business Days
Frequently bought together
What People Are Saying about HOOD TO GO
BOO-Yah! Halloween DIY kitchen decor ideas🎃👻🍬🦇💀🧡
Ciarra HOOD TO GO Orangina
Unboxing Video🎃🎃🎃
" This range hood is very small and convenient, and the color is very beautiful. It is ideal for cooking Chinese food at home. There's no strong smell of oil anymore. "
" Ideal for frying food with an induction hob. "
"Cool, perfect for the hotpot!"
" Not only does it fit perfectly on my limited countertop space, but it also performs exceptionally well. "
" The hood effectively eliminates cooking smells and keeps the air clean while I'm cooking. Overall, I'm satisfied with the HOOD TO GO and would recommend it to anyone looking for a space-saving range hood. "
" This desktop range hood is a space-saving solution that doesn't compromise performance. It effectively removes cooking odors and smoke, making my kitchen a pleasant place to cook. "
" HOOD TO GO IS MAGIC. We received our HOOD TO GO and since then my kitchen has been magic to cook in. It extracts the steam before there is even steam. "
" I was pleasantly surprised when I received it, both in terms of the packaging and the hood itself. "
" So beautiful, Modern, Elegant, Portable Small but Powerful, easy storage. For meals in all conviviality. Cook anywhere and anytime. 😍 "
"Mini portable hood and induction hob: the perfect combination! "
" Small, light and practical it does not take up space. In mini size you can cook with it anytime and anywhere. Easy to use and clean I highly recommend. "
" It's exactly what I expected in terms of looks and functionality. It is a perfect match for Ciarra's induction cooktop and they are the perfect partner. No disappointments here! "
" I am thoroughly impressed with its performance. Despite its small size, this range hood packs a punch when it comes to suction power. It effectively removes cooking smells and smoke, keeping my kitchen fresh and clean. "
" Very easy to use, no more cooking smells and my smoke detector doesn't go off like it used to. "
"PLEASE NOTE: This portable range hood cooker should NOT be placed near fire. It is dangerous."
"I never cook meat indoors because it leaves a beefy smell in the house and the floors are a bit greasy. Good if you like Korean bbq or hot pot at home . "
Ciarra HOOD TO GO Portable Mini Desktop Range Hood Shadow Noir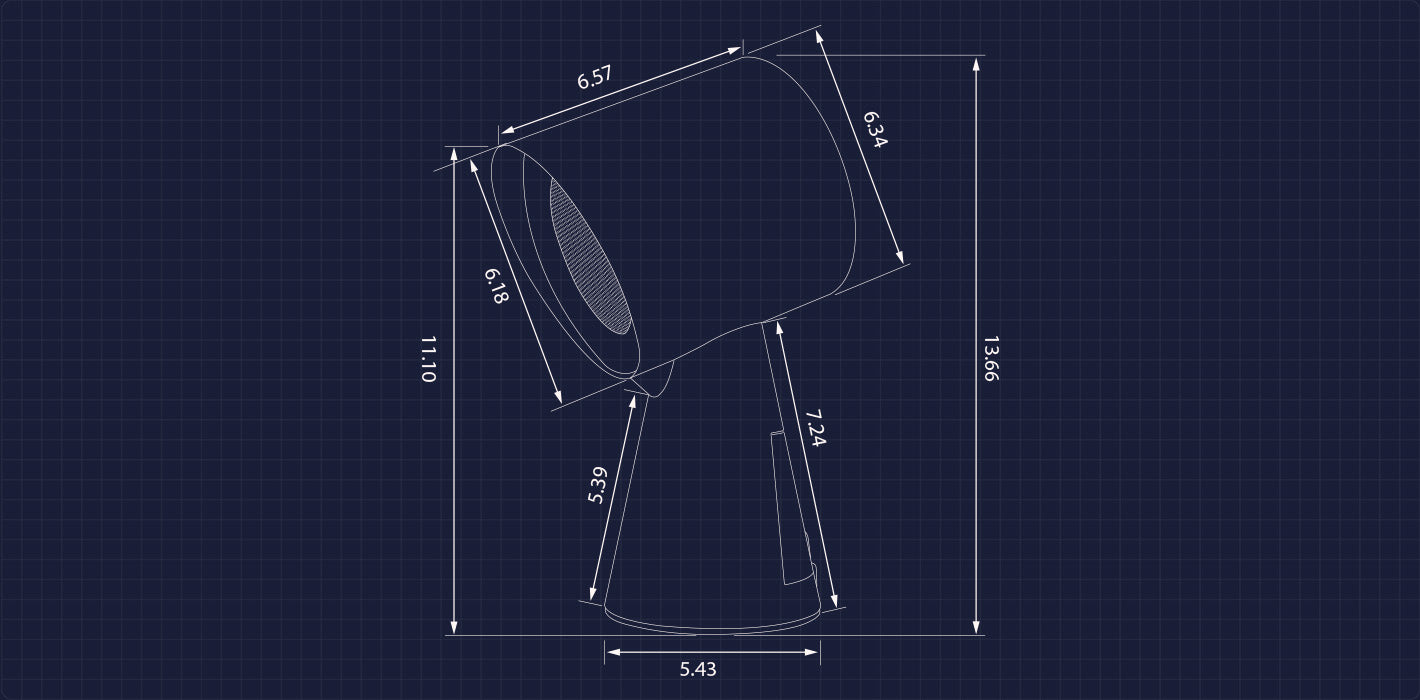 | | |
| --- | --- |
| Brand | CIARRA |
| Carton Model | CBPHB01 |
| Net Weight | 2.98lbs |
| Main Color | Shadow Noir - Black |
| Material Type | Recycled ABS + metal |
| Power | 36W |
| Fan Speed Level | 2 Speeds |
| Maximum Airflow | >70 CFM |
| Sones Rating | 6.5 sones |
| Filter Cleaning | Yes |
| Filter Cleaning Reminder | No |
| Product Dimensions (width X depth X height) | 6.3" * 8.4" * 13.7" |
| Polymer Filter | φ126*0.6mm |
| Aluminum Filter | φ126*3mm |
| Voltage | 110V - 240V |
| ETL Listed | Yes |
| Warranty | 24 months |
Ciarra HOOD TO GO Portable Mini Desktop Range Hood
1 × Portable Hood
1 × AC Adapter
1 × Instruction Manual
1 × Aluminum Filter
1 × Carbon Filter
4 × Polymer Filter
Amazing
This thing eats smoke great device
Not magic, but better than no exhaust
Our old downdraft electric range died, and we decided to replace it with an induction range. However, we could not find any induction ranges with downdraft ventilation, which meant we had to settle for no exhaust system at all. We thought that being situated next to two windows might be sufficient for ventilation, but it was not. So I bought this Ciarra Hood To Go, hoping that it would solve all our problems. (Steam/smoke, oil, smells.) It did not, haha, but it DOES help WAY more than the windows do. I also like the design (both in terms of looks, and ease of use). I have yet to see any grease in the oil collection cup... but I do see see steam and sometimes grease on the window pane behind the Hood to Go, so I know it is working in that way. Ultimately it cannot be compared to a true ventilation system, but I definitely find it preferable to having no exhaust system at all, and I would buy it again for our circumstances.
Powerful kitchen oil smoke killer
After using it the entire house smells more fresh when we are cooking.
Works as expected
Haven't had this fan very long, but it seems like a great solution for an induction cooktop without a built-in exhaust. It's bigger than it looks in the pictures, which is a good thing! I feel that this powerful little fan will suck up any cooking smoke or oil splatters.